Our Staff
Our Staff
Kyle Cook -         Executive Director

kcook@jaycc.org  
(260)726-6477 Ext.23

Emily Tarter-      Director of Development
etarter@jaycc.org 
(260)726-6477 Ext.27
Molly Sutton -      Administrative Assistant
molly@jaycc.org 
(260)726-6477
Monica Lykins -    Front Desk Closer
mlykins@jaycc.org 
(260)726-6477
Mitch Waters -     Director of Operations
mwaters@jaycc.org  
(260)726-6477
Eme Miller -          Fitness Coordinator
emiller@jaycc.org 
(260)726-6477
Eme Miller -         Senior Outreach Coord.

emiller@jaycc.org 
(260)726-6477
To see instructors Click Here.
Board
Keith Muhlenkamp

Joel Roberts – VP
Mark Tillman – Treasurer
Ami Huffman – Secretary
Lee Newman
Ken Schoen
Pat Bennett
John Boggs - President

Bev Arnold
Brian Ison
Kyle Cook - Executive Director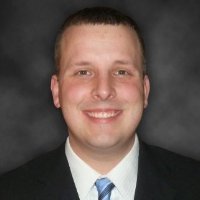 Kyle is the Executive Director of the Jay Community Center.  Prior to joining JCC in January of 2013, Kyle worked full time with a local family business, Cook's Nursery & Trim.  His educational background includes being a 2002 graduate of Jay County High School and receiving a BS from the nationally ranked Ball State Entrepreneurship Program in 2006.  Civically, Kyle was a past member of the board of directors in both the Portland and Jay County Chamber of Commerce and is currently active with the Portland Revolving Loan Committee, 20/20 Implementation Committee, and the Jay County Tourism Commission.
Mitch Waters - Director of Operations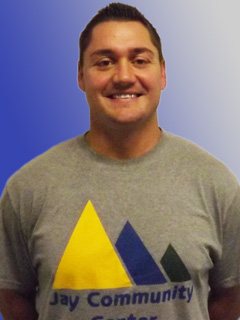 Molly Sutton - Administrative Assistant
Molly was born and raised in Jay County. She is a 2007 graduate of Jay County High School. Molly started at JCC in 2009, as the babysitter five hours a week during exercise classes. She enjoys working with the community. Molly loves going to the lake cottage in the summer and spending time with her family.
Monica Lykins - Front Desk Closer
Monica is a mother of four. She has a son in the Navy and a son in Air Force. Monica loves spending time with her family and kids. Monica started working at JCC in 2013.