Instructors & Trainers
Instructors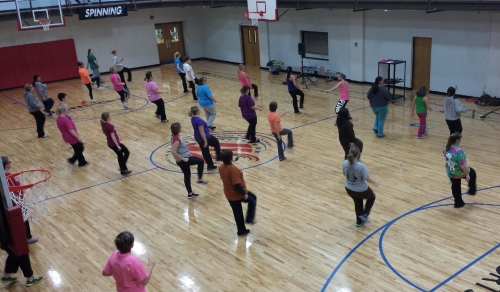 Trainers
Angie  Bentz -
Spinning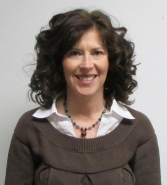 Angie is a rural Portland resident. She is married and has two sons. She is the owner/operator of Shear Perfection Hair Salon in Portland. She enjoys reading, Bible study, and walking in her spare time.
Angie has been teaching the A.M. cycling class for over a year at JCC. She is an avid cyclist.
Angie loves to exercise, burn calories, and get her heart rate up while totally enjoying herself at the same time. Her class has upbeat and fun music and a positive atmosphere.
If you come to Angie's class, you can expect to feel comfortable whether you are a novice cyclist or a pro. She will encourage you to work at a level that is comfortable to you. She will encourage you to give yourself 100%. Exercise is proven to burn the most calories when done first thing in the morning. You can expect to burn a lot of calories and have fun doing it.
Joyce  Eldridge - Senior Sneakers
Joyce was born in Elwood, IN in 1942. She is the mother of one son. Joyce retired from General Motors in Anderson, IN after 30 years in 1999. She moved to Portland in August of 2005. She moved because she likes small towns. She loves that a person is able to walk or ride a bicycle any place they want in town.
Since she has lived here now for over eight years, she has been able to join several organizations. Such as: the Jay County Hospital Auxiliary, Asbury United Methodist Church, a sub for Kids Hope at General Shanks School, and the Cincinnatus League. She especially enjoys playing bridge. She is the Chairman of the Mission Work Area at her church.
Joyce says that she has seen the benefits of working out for over 30 years. She says it is a habit that is well worth the effort!! Joyce's class is Senior Sneakers and is free for any women 55 and older. The class meets Monday, Wednesday, and Fridays from 10:00 a.m. – 11:00 a.m. The average age in the class is 66 years young.
In the class, you will use chairs, walls, weights, balls, and bands on different days of the week to mix up the routine. Each day, the class ends with floor exercises (not everyone participates).
It is not expected that you do all the exercises at first. They are a fun group of ladies that would love to have more fun loving ladies join them! The success stories are always great to hear! Some ladies have lost weight, one has stopped taking blood pressure medicine, and one does not feel the need to go to a chiropractor anymore. Another lady passed her stress test with flying colors! Almost everyone agrees they fell so much better after attending class.
Laurette  Horn- Spinning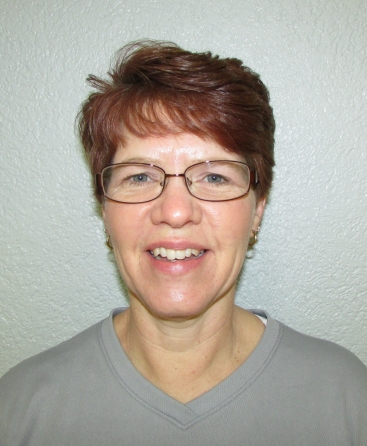 I am married and the mother of two adult children.  I have worked as the administrative assistant at WPGW for over 32 years.  I am active in the Asbury United Methodist Church where I am a member of the chancel choir and the Asbury Hand Bell choir. 

I have been taking part in spinning classes at the Jay Community Center since they were introduced in 2005.  I started teaching spinning classes in 2006 and became a certified spinning instructor in 2010.  I am also certified in CPR.

I like to teach spinning classes using the five common positions known as the seated flat, the standing flat, the seated climb, the standing climb and jumps.  As you become acquainted with the class, I will introduce more difficult moves such as running with resistance and sprints.  I use a variety of music styles which really moves the class along.

In my spinning class, you will definitely lose inches and become more toned from the waist down.  This spinning class, combined with a healthy diet and maybe some added weight training, will definitely help you lose weight.  During a typical spinning class, you could burn up to 700 calories.  Some of my students have been known to call me the "Spinning Nazi" because I push them to reach their goals (and then some).  So come on and join in the fun and see what kind of results you can get from this fantastic cardio workout.
Dawn  Milligan - HardCore/Core & More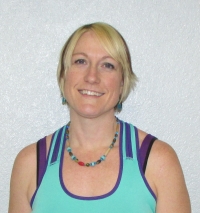 I have been instructing zumba since 2010 and have been instructing pilates since 2012. I also work full time at FCC in Portland in the training department.
I am a certified zumba instructor and my pilates training is through BASI Body Arts and Science International.
I was always thin until I went through a depression around 2000 and 2001, I went from a size 8 to a size 16. My weight loss started in 2004, with various diets that I was trying, but still wasn't where I wanted to be. My transformation came about the time I started doing zumba at the Community Center in 2009. I loved it and I could see the changes it was making in my body and I gained confidence.
I had done pilates a few times and realized this is what would help me tone and gain strength. Today I am still on my transformation journey.
Zumba is an excellent form of fun cardio in a group fitness atmosphere with latin music and some American hip hop that was started by Beto Perez.
Pilates was brought about by a man names Joseph Pilates. The focus is core strength (abdominal strength) to bring stability and balance to the body as a whole.
Josie  Shatto - Zumba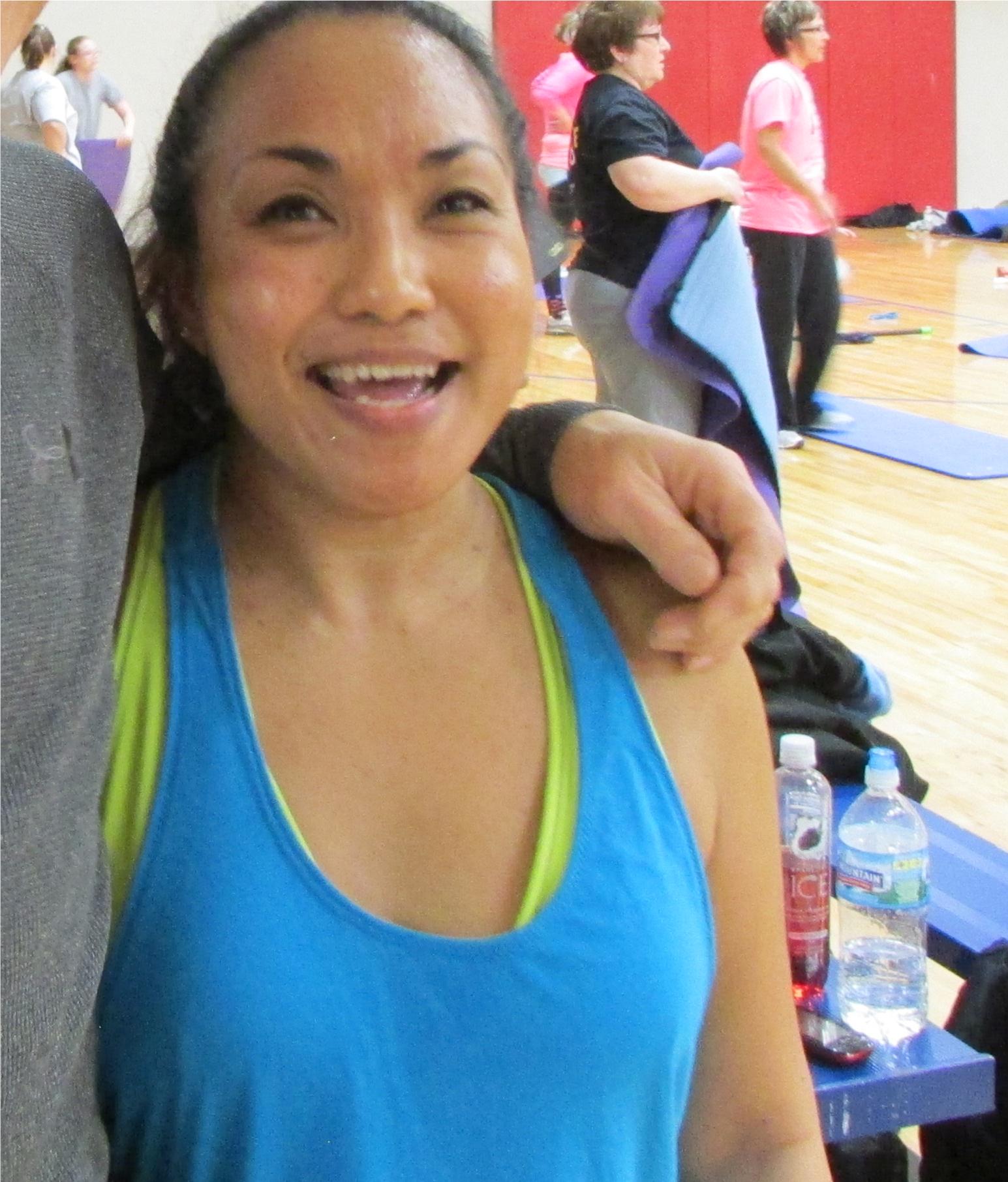 My age is getting up there, I was born and raised in the Philippines. I have a son, Josh Shatto. I've been dancing since I can remember. Dancing is another form of bonding in my family, everybody knows how to dance. Not a week goes by without a dance showdown in our household. My parents exposed us to all kinds of music and rhythms!

I started taking Zumba classes in August of 2010. By January 2011, I had become a certified Zumba instructor! Zumba is the only exercise program I love. I love it enough to become an instructor. It's easy and fun and I love interacting with my class. My class is by no means low impact. It has a lot of different rhythms and smoother moves. Once in awhile we do "free style Zumba"...lol. There is no wrong steps in my class, as long as you are moving.

 Everyone has a different agenda when they show up to class, to be healthier, lose weight, relieve some stress or just to get in some "me" time. I am here to help you get closer to your goal! People ask me why I exercise. My answers are, I want to be healthy, mentally and physically. I'm making a good investment in myself because I want to spend my retirement days traveling, not spending my money on medical bills!
Nancy  Snyder- Spinning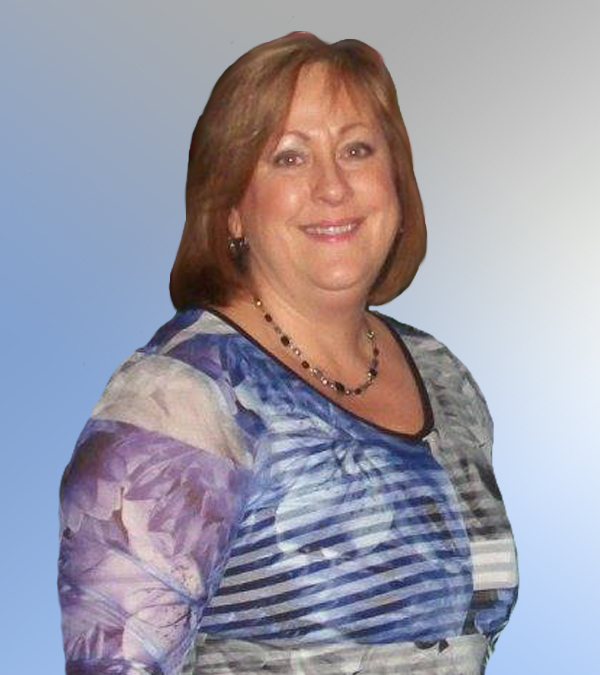 Nancy has been Spinning for about 7 years and is currently a certified Spinning instructor.  When she first started she could only do parts of the Spinning workout, not realizing how sedentary her lifestyle had become.  Now she has gained muscle strength, muscle tone and has better cardiovascular output which allows for better workouts and more activity.  Nancy enjoys Spinning and uses it to improve her overall health and weight management.

Nancy is married to Jeff and has 3 grown children. She is a nurse employed by The Jay School Corporation and Persimmon Ridge. She also works on the family farm raising cattle and grain farming.

Nancy is actively involved with Jay County 4-H as a volunteer and attends Fairview United Methodist Church.
Paul  Vesperry - Yoga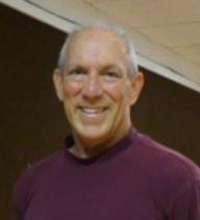 Paul has been teaching yoga classes at the Jay Community Center for 11 years. He has been a student for 14 years at Yoga Springs studio in Yellow Springs, Ohio.

He has a Master's degree in education from Ball State University and is a professor at Ivy Tech Community College.

During the class he will demonstrate each posture along with explanations of the posture. The main focus of the instruction is correct alignment, the correct approach to sensation, breathing and relaxation.

Yoga is a complete exercise system which will help develop strength, balance, and flexibility. The movements are linked to breath work. The classes includes guided relaxation, mental imagery, and meditation. Practicing yoga will help one feel better as one goes through their day. Yoga exercises are a great way to balance other types of exercise.
David  Wade - Fitness Center Director and AFTA Personal Trainer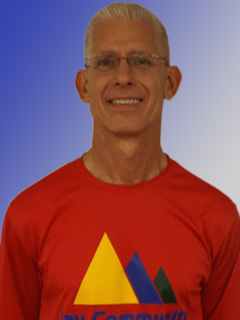 David is the Fitness Director at the Jay Community Center.  David has AFTA certifications in personal training and senior personal training and is also a SilverSneaker Instructor.  SilverSneaker is a nationwide program of exercise for seniors and the disabled.  Joining JCC in 2008, David has worked to establish the senior programming that has flourished with his leadership.  David's duties include managing the JCC Fitness Center, fitness staff, exercise classes, and coordinating fitness events like the Summer Slim Down and Sweat-a-Thons.  Aside from the fitness center responsibilities, David teaches various classes throughout the week including SilverSneakers & a higher intensity boot camp.
"Becoming a fitness instructor has been a wonderful blessing to both me and my clients.  I love being with the public and I trhirive on helping people feel better about themselves.  This has been alone with pastoring, David is the pastor of the Family Worship Center, one of the most rewarding experiences of my life.  The greatest joy is knowing that you can help someone feel better about themselves and help change their life. I have always said that fitness is a journey, so enjoy it and rejoice in each change no matter how little or large.  Take each day and savor it, embrace it and see its potential."
I look forward to helping you in any way I can, through personal training sessions, fitness education or by seeing you working out in JCC's fitness center and or classes.
Eme Miller -Senior Outreach Coordinator / Personal Trainer
Mitch  Waters - Operations Director
and AFPA Certified Personal Trainer